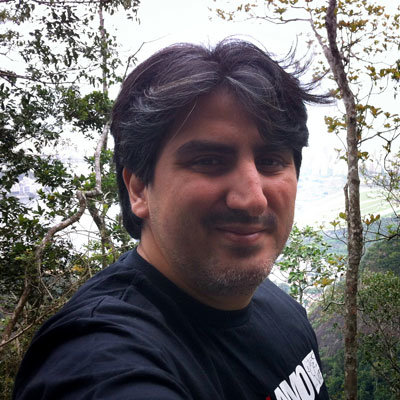 Claudio Peralta
With more than 20 years of experience in the post production area, Claudio Peralta signs as director and Supervisor of effects in the films conspiracy, one of the main producers of Brazil..
Claudio signed the visual effects oversight of the last 15 feature films produced by the film Conspiracy. Four of them were nominated for the Brazilian film Grand Prix for Best visual effects, being the winner for "The Man of the Future".
Claudio's performance extends from his creative contribution to the development of projects, through conception, itineraries, editing, visual effects, until the final delivery.
Claudio is also responsible for the post-production department of the films Conspiracy, and leads a team of more than 30 artists, including compositional artists, motion designers, editors and 3d artists.
Title of presentation:
The role of visual effects in the new entertainment market
In an expanding market, with high standards of demand for quality and speed of production, we experience the growth of the role of visual effects, enabling and Scaling series and feature films. With this, processes need to be rethought, resized structures and new trained professionals. We will demonstrate a little of our performance, conceiving, developing and producing effects within this new scenario.