VFXRio Live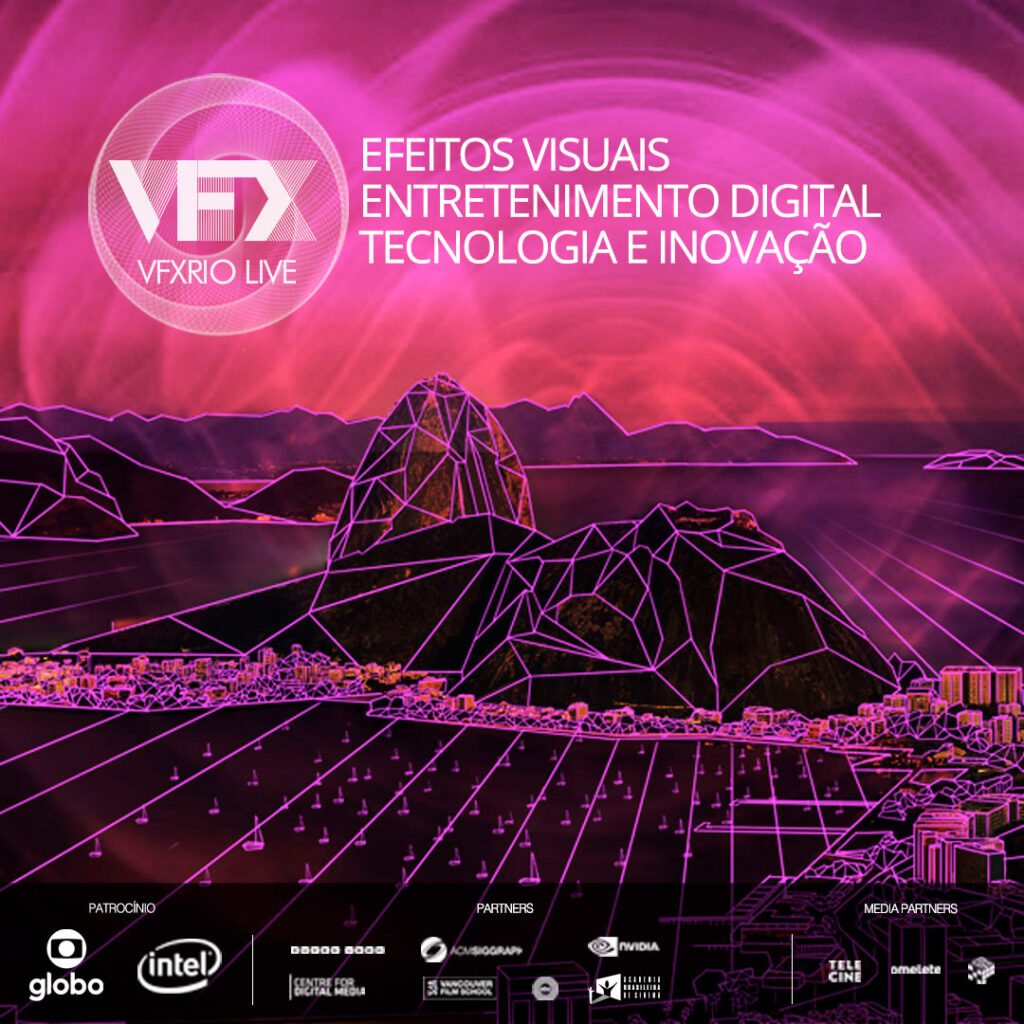 VFXRio Live
Brings to Brazil the greatest national and international specialists in the production of visual effects for cinema and TV, games and new technologies. The sixth edition will VFXRio be held for the first time online, live and free.
VFXRio is affiliated to ACM Siggraph through the Brazilian Association of Visual Technology. In 2015, 2016, 2017, 2018, 2019 and 2020 VFXRio brought to Brazil awarded professionals from companies such as Industrial Light & Magic, Activision, MPC, Visual Effects Society, Pixomondo, Weta and DigitalDomain besides presenting the best of the National production through presentations from universities and studios and producers such as Rede Globo, Conspiração, O2, IMPA and Stratostorm. The VFXRio has partnerships with ComicCon Experience in São Paulo, Telecine, SuperUber, Globo, Intel/Dell, Foundry and brings to Brazil a selection of films selected by Venice VR, a showcase of films in virtual reality created by the Festival.
The Brazilian Association of Visual Technology is a non-profit organization created in 2015 to promote and develop the Ecosystem of visual technologies, helping companies, governments and society to achieve sustainable social, technological and economic development.
PRESS
For information and accreditation write to: [email protected]
Sign up for our list to see all the news