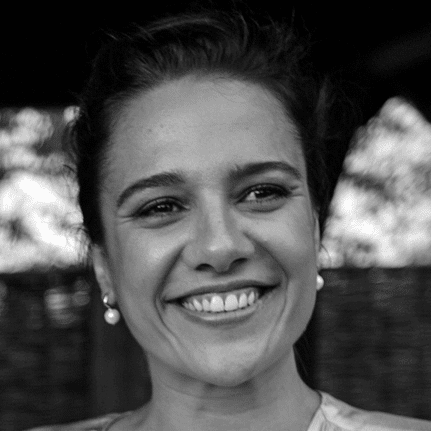 Caroline Pires
CEO Nerdeo
Caroline Pires é a fundadora da nerdeo.net, o primeiro social network dedicado ao VFX. A Nerdeo é uma plataforma de colaboração on-line para profissionais dentro das indústrias de cinema , televisão e jogos independentes. Antes de criar a Nerdeo, ela trabalhou na indústria de efeitos visuais durante sete anos como artista e supervisora. Após seus estudos Escape Studios de Londres, ela passou a trabalhar na produção de VF paragrandes blockbusters e fez parte do time vencedor do Oscar de efeitos visuais que criou o filme Hugo, de Martin Scorsese . Ela tornou-se uma profissional de grande experiencia em produção de VFX para TV e publicidade, tendo trabalhado nas produtoras Framestore , Saddington Baynes , mainframe , Vine FX , Pixomondo , Nvizible e Cinesite para citar apenas algumas.
Caroline Pires has worked in the visual effects industry for seven years as both an artist and supervisor. After her studies at Escape Studios, she went on to work on major blockbuster titles and eventually became part of an Oscar-winning visual effects team for Martin Scorsese's  "Hugo 3D".
She has become a master of VFX for TV and advertising, having worked with Framestore, Saddington Baynes, Mainframe, Vine FX, Pixomondo, Nvizible and Cinesite to name just a few of the facilities listed on her CV. Now the founder of her own business Nerdeo, Caroline has applied her wealth of experience to create an online collaboration platform for professionals within the independent film, TV and gaming industries.